POP UP 2
- OPEN ART IN RIEMERLING –
EXHIBITION
Please reserve the following date for our exhibition!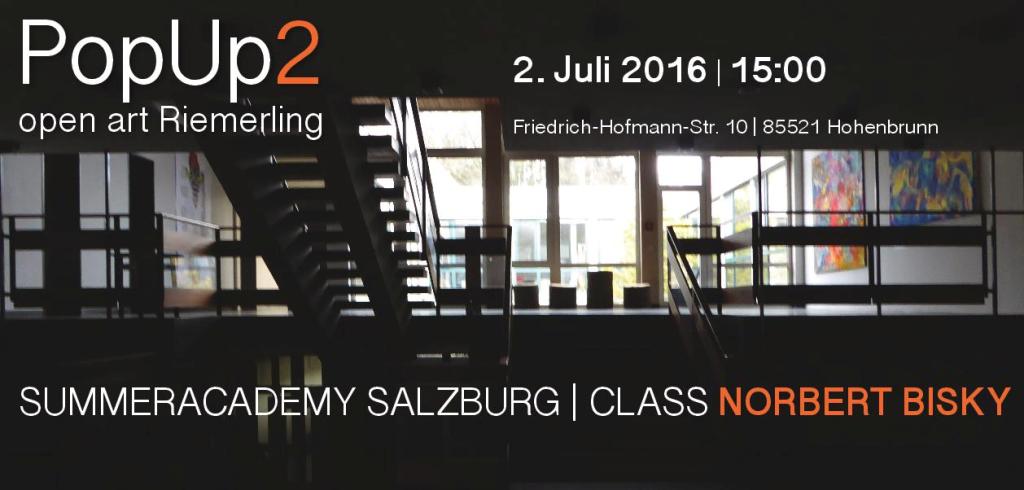 2. July 2016, 15:00 Uhr | Friedrich Hoffmann Str. 10 | 85521 Hohenbrunn

There will be a come together of a group artists that met at Summeracademy Salzburg 2014. Togehther with our teacher, Norbert Bisky we will show works of the last year.
After a succesfull exhibition in Berlin in 2015 (POP UP | Schillerpalais), we will continue with our second exhibition in Munich this July!

Join us on Facebook: https://www.facebook.com/events/450431685152497/


---